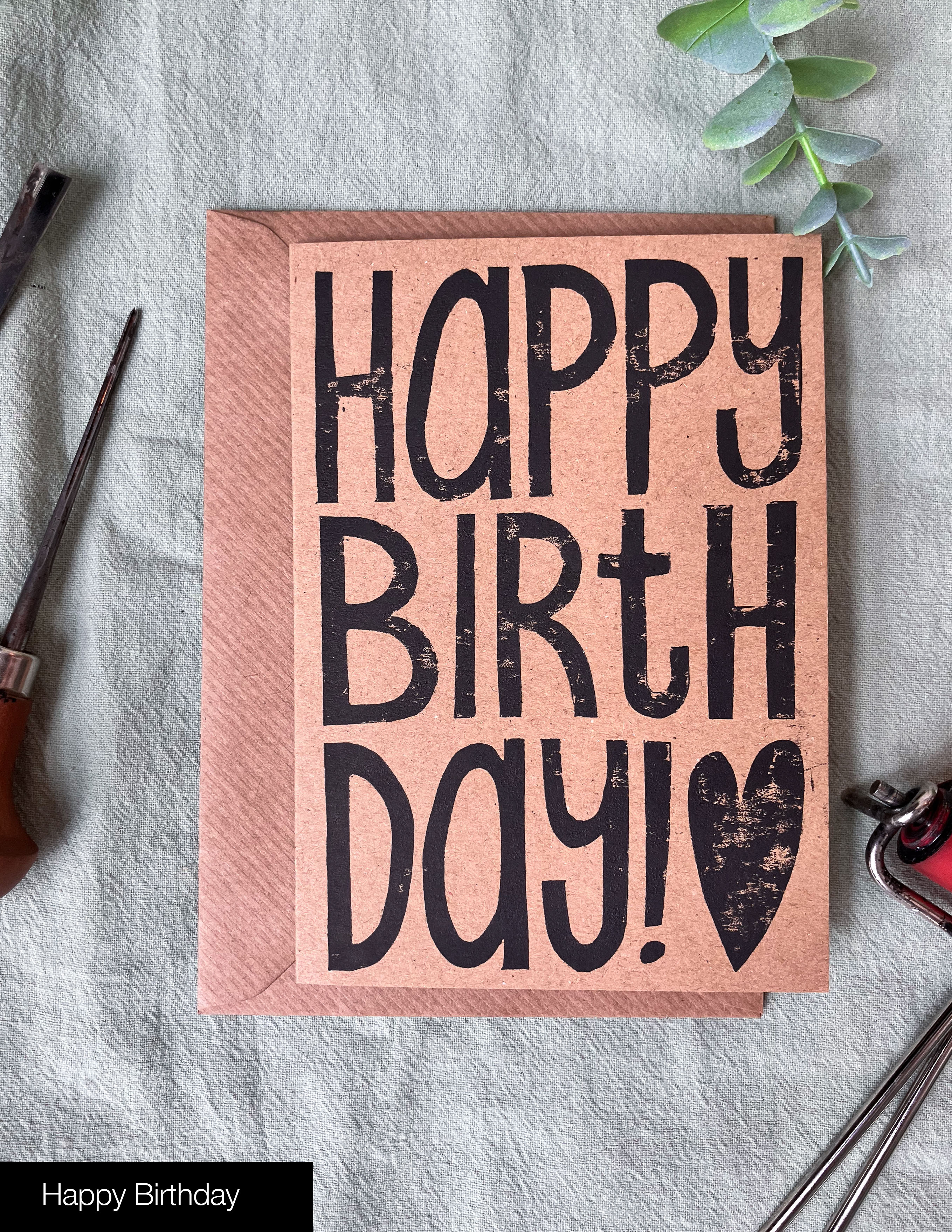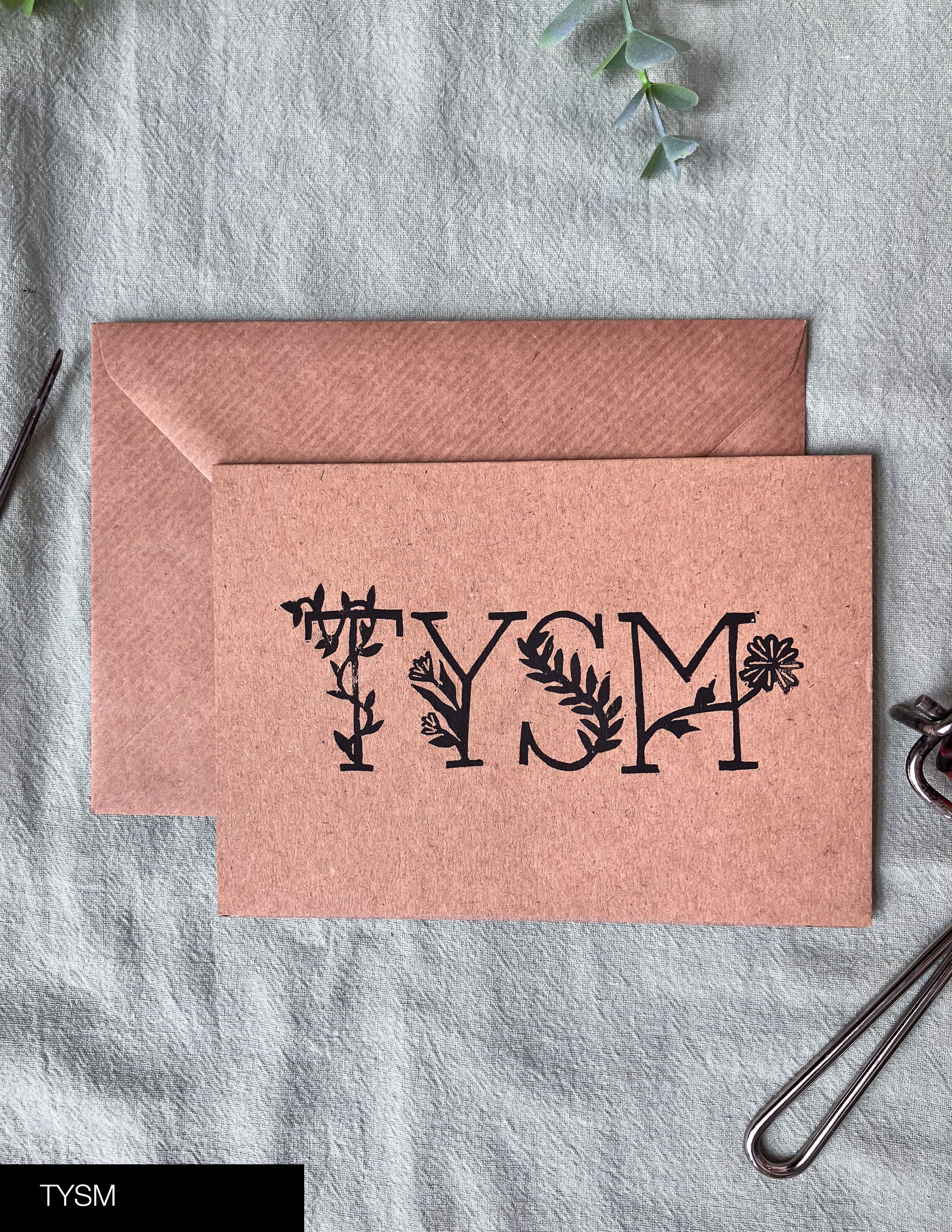 LINO PRINT GREETINGS CARDS
Hand carved lino print A6 greetings cards. Designed, linocut and printed by hand on 280gsm kraft paper, using Cranfield Caligo Safe Wash Relief Ink.

Each card comes with a 110gsm ribbed kraft paper gummed envelope.

Each card features a stamp on the back. Most cards are blank inside, with the exception of the HBD card which has the words "Happy Birthday" inside.

As there are different card designs, have a look through the images to pick out your favourite! The design name is displayed on the bottom left of the image.