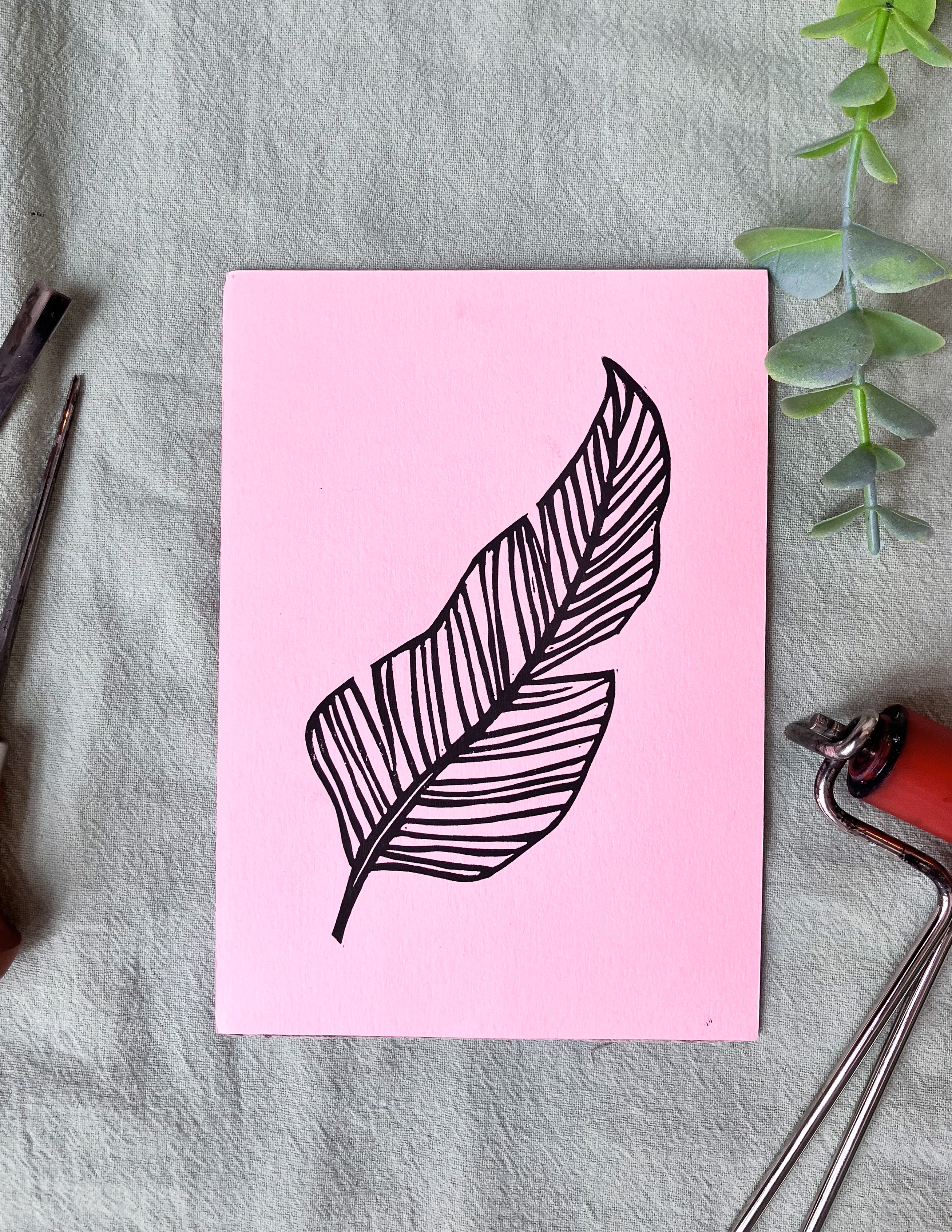 A6 MINI LINO PRINT BUNDLE
Hand carved lino prints. Designed, linocut and printed by hand on heavy pink paper and Khadi 320gsm rag paper, using Cranfield Caligo Safe Wash Relief Ink.

Each print features a stamp and signature on the back.

For this print, there are also discounted seconds available, which have imperfections such as ink smudges, unevenly printed areas or misalignment.